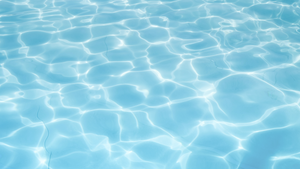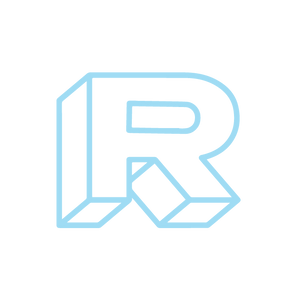 BETTER PERFORMANCE
You're scholars, athletes, performers, and dreamers who rally all day, every day. When you go hard, the level of activity and stress affects your skin contributing to breakouts, dryness, irritation, and redness. You care about how you present yourselves and the quality of the products you use. So we created RALLY to give you a simple routine that will show results.
PRODUCTS MADE FOR YOU
You're the next generation that's striving for BETTER.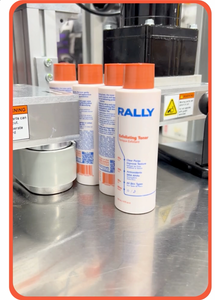 Better Ingredients
You work hard to perform at your best. Trust our ingredients to do the same. Scientifically formulated with plant powered ingredients and avoiding over 2,700 potentially harmful ingredients. We do not use questionable chemicals including parfum (fake fragrance), parabens, phthalates, petrolatum, PEGs, drying alcohols, harsh sulfates, or EDTA.
The Rally Plant Power Blend curated for active, young skin is our proprietary blend of extracts packing antioxidant strength across the 1-2-3 step routine.
Explore Ingredients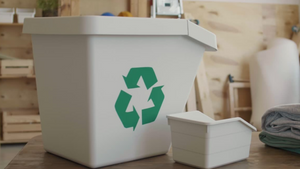 BETTER FOR THE PLANET
We're here to make an impact, a positive one. With sustainability, there's always more to learn, and we're ready to do the work. RALLY is an open book about our standards and will continue to evolve knowing there is always more good work to be done for the planet and our role in it.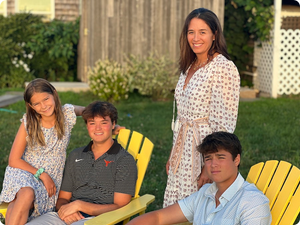 Our Story
Why RALLY? My career has spanned strategy, finance, media, and philanthropy. I'm also a mom of three. All of these experiences build to RALLY as a different kind of lifestyle brand for you. 
My kids started playing "helmet sports" at young ages, so getting clean was always a thing. As teens, they started to care about what they put on their skin. But rotating through excessive products at my sink and random drugstore options left them with nothing that stuck as "theirs".
We asked hundreds of you (high school and college aged kids) what you care about - trust in products that work, healthy skin, an easy routine, calming irritation, and feeling clean. The options for young skin are confusing. So we're cutting through the noise while you focus on how taking good care of your face makes you feel.
At RALLY, you're the core of what we do. We aim to create products that you deserve, but helping you get out there and do your thing, and sharing your stories to inspire each other, is what the heart of RALLY is truly about. 
♥ Gina
Founder of RALLY